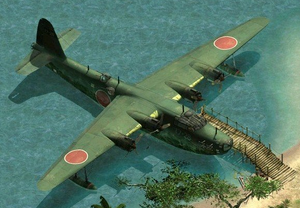 Kawanishi H8K is a Japanese flying boat that appears in Commandos 2: Men of Courage. It only appears in the mission The Guns of Savo Island that can be used as an escape aircraft once if all the tasks are completed.
It is based on a real-life Japanese flying boat with the same name.
The allied reporting name for this flying boat was "Emily".