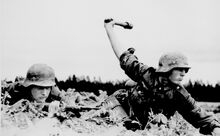 Hello my name is Ben. I am a amateur War historian among other things with an interest in World War II among many other conflicts.
You can Check out my Warfare History Blog Here
I've always enjoyed war/action games including the Commandos series and other general WW2 popular culture. Im interested in strategy rpg's and minatures gaming also. Contact me if want to know aything else.
Cheers!
My favorite pages
[
]